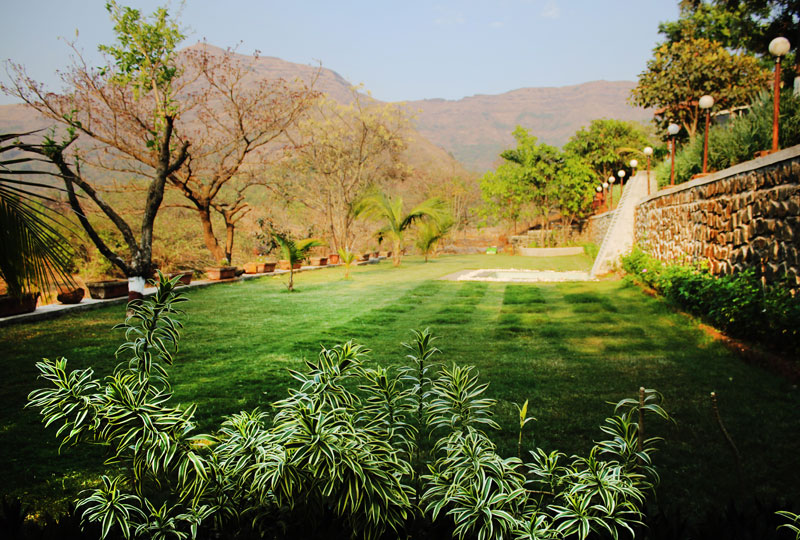 Peaceful surroundings, excellent facilities, and efficient service make Dreamlandd Resortt a must-visit place for corporate events and picnic spot near Pune. Corporate firms and their people within the city and around Pune are more than excited to have a great destination near Pune for hosting Corporate events. The Dreamlandd Resortt caters to all the needs for a one-day corporate picnic or a stay on weekends. Without any doubt, it is an ideal destination for any corporate event like outbound training, conferences, meetings, or an overnight outing or day trip.
A Lifestyle experience, shared Values, far-away cultures – sharing a unique experience, here only 20 km away from Pune city. There are conference hall, open lawn, and park for hosting any event which can accommodate guests of up to more than 50 people.
Dremlandd Resortt is a nature-friendly farmhouse resort located in the heart of Sahyadri valley, just 30 minutes away from Mulshi Dam. It offers a breathtaking panorama of the Mulshi Dam backwaters and lavish green hills and stunning scenery for holding corporate activities, day trips, or picnics with friends and colleagues.
The conferencing venue is backed by elaborate banqueting arrangements for serving tasty and healthy food. Step out with your corporate colleagues, into the pleasant outdoors and you will realize why team-building exercises at our resort are highly successful; the calm, positive atmosphere helps in strengthening the spirit of teammates.
Your corporate event will be very resourceful and enjoyable because the teammates can play games, enjoy nature trails and also experience some thrill by participating in adventure activities, which can be arranged by our management on prior request made.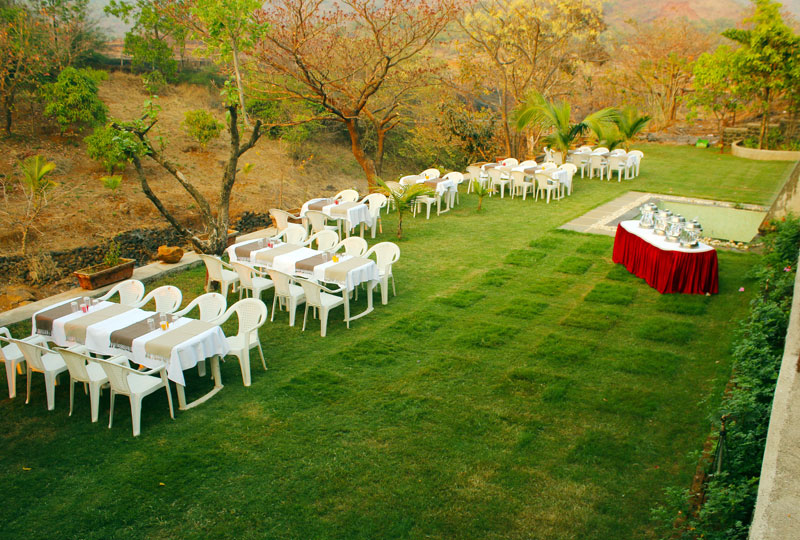 Some of the things to do:
Team Building Activities
Let your teammates connect with each other playing unconventional games and activities in the midst of natural greenery.
Nature's walk
Escape the normal and go tracking in nature's trail and know new people in your organization.
Camp Fire
Chance to express yourselves in an unforgettable night spend with your teammates by dancing away, singing and story-telling. Grow your bonding with people like never before in this beautiful valley.
Conference Venue
Launch your dream idea, award your potential employees, and make perfect arrangements for your delegates, corporate, and staff.
If you are looking for any such corporate event planning, booking, and execution. Contact now for more details.