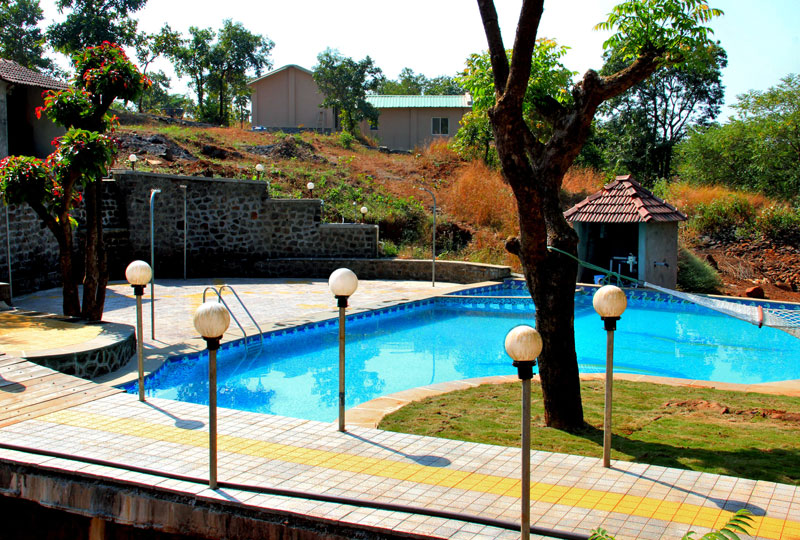 Some special moments in life should be cherished and celebrated. When you are looking to organize a private party, a birthday party, or an anniversary, it becomes important that you make use of the best quality venue to host it. After all, you or your family member and friends deserve the best of these moments. Choosing one of the best resorts for private parties is one of the first things that you need to consider as the other things can fall into place afterward. Once you have made up your mind that you are going to have a wedding or a birthday event, you should immediately focus on finding a venue that is suitable for your needs or the preferences of your loved ones. This is so because the best resorts near you often get booked pretty quickly. For this reason, it can be really difficult for you at the last moment to get the venue of your choice quickly. Therefore, choose the best resort for private parties near you.
Now, the first two questions that come to your mind when you are about to throw any kind of party is where? And how?. If you are planning a rather small and intimate private party at your house or backyard or even terrace would not require you to worry about the venue. But, if this is your kid's 1st birthday or your father's 50th, you must be thinking of making a list of a good number of guests. With so many guests to accommodate, a perfect location is desirable. Also, when you are calling your guests to some other location, it will be the talk of the town. Hence, you have to choose your venue keeping in mind all the factors.
Let us have a brief look at some of the key pointers while picking up an appropriate venue for your private party
1. Venue Location
The venue ideally must not be too far from your locality or your town wherever you have decided to have a celebration party. Calculate the amount of time it would take you to reach there. Besides if you are carrying some things or props of your own, you should reach the venue in advance. Even if your celebration is a local event still you should look out for the benefits of booking a banquet hall. But, if your guests are coming from outstation, then a known place would do the needful. Also, consider the transportation and traffic in the area where your party venue is located. If you are providing invitations to your guests, then laying out the map of the venue would also be helpful.
2. Seating And Space Capacity
Make a list of guests you want to invite. Do not choose just on the basis of its backdrop, although it is equally necessary. But, thinking of the size of the event, your venue should have ample space so that you can accommodate around 100 guests under one roof.
If this is some outdoor party, then you need not worry about the seating arrangement. But, for an autumn or winter birthday, when the weather is pretty chilly, an indoor birthday party should be a wise choice. Moreover, having a venue large enough to accommodate all the guests, would comprise multiple restrooms and parking facilities which you won't be able to provide at your home.
3. Catering Service And Other Facilities
While you have selected a venue, make sure that the venue has the facility food catering services. Food is the most essential thing of any party and with your decided menu, you may even customize the chef's menu at the location and DIY the foods and drinks easily. Though the cake is the show-stopper for every birthday or anniversary, you may even ask for some custom-made cakes as well. Look out for their specialty by asking them to prepare the cakes as per your theme.
Before going for a catering service, make sure that you are aware of the price of every food item. The catering service is equally responsible for all these arrangements along with its other essentials. Light system, music system, parking facility, and some other points are important for a successful event.
4. Price Packages
While booking a venue for your occasion, handle your cost budget primarily. It would be huge chaos if you have to go into debt for your special occasion celebration. Choose a venue that is affordable and has pleasant facilities.
Organizing your party at some premium and costly location can mess with your pre-defined budget. Do not make the mistake of picking some over the large venue that can accommodate 200 guests when it is just a matter of 50 guests for you.
5. Ambiance and Speciality Of The Venue
Always remember, when you are organizing any kind of party, the ambiance is one of the important factors that you have to consider in your plan. For summer or spring events, an outdoor venue would be a good choice if you are planning to have an evening event. For a winter birthday party, having an indoor venue arrangement would always be a better choice as you cannot just let your guests shiver in the cold weather! But, an outdoor venue for a day event is preferable for a winter birthday party as well.
Dreamlandd Resortt-The Best Resort For Party In Pune can not only cater to all your needs but also provide you with the best services so that you have complete satisfaction. You should also do some shopping for prices to see which hotels can offer you the best deals. In that way, you can have the opportunity to find some great venues at affordable rates. Book your next party event wisely by keeping in mind these points.
All the best!