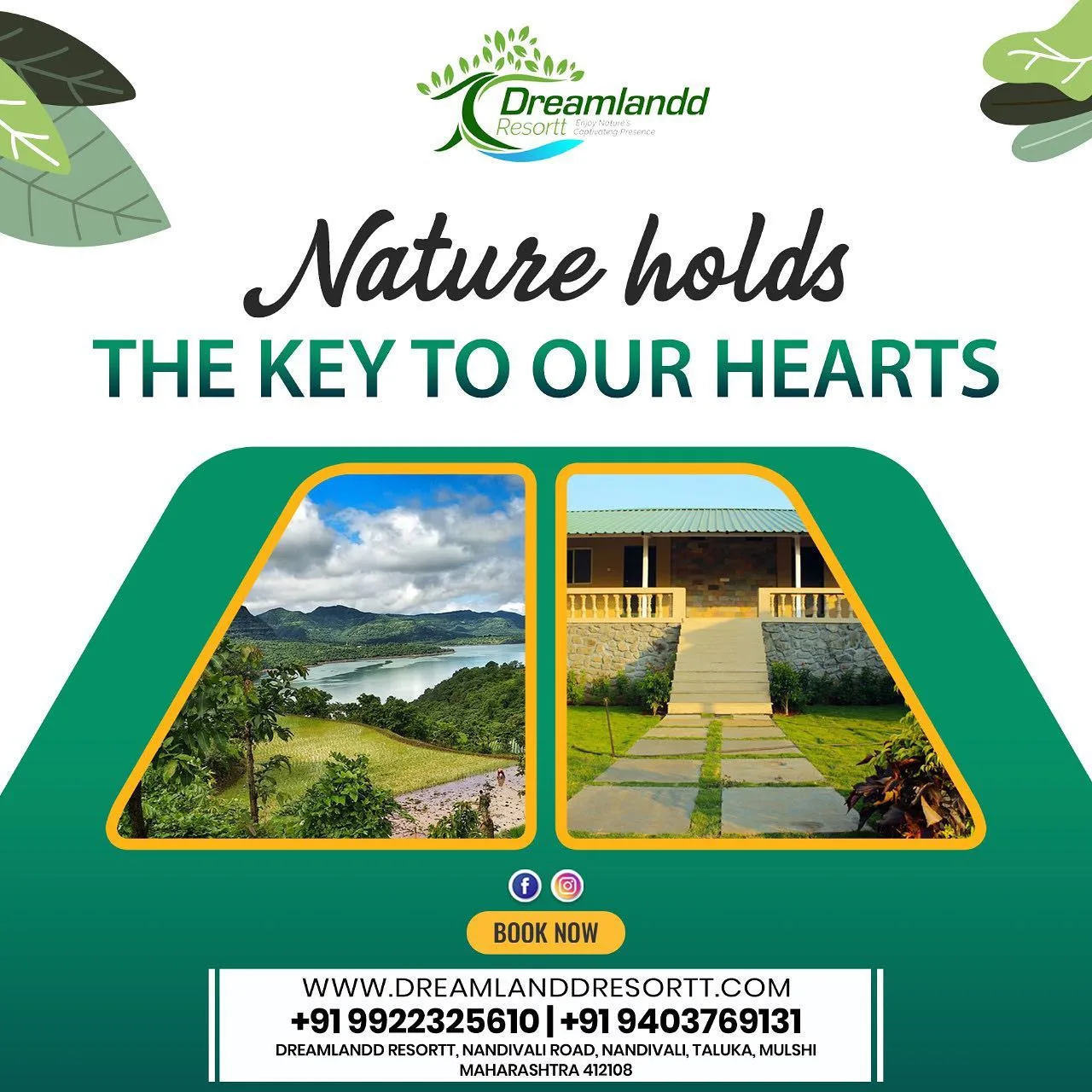 Rain-soaked landscapes, misty hills, and a serene ambiance – welcome to paradise! Nestled in the picturesque region of Mulshi in Pune, our resort awaits to transport you to a world of tranquility and luxury. If you are yearning for a monsoon escape that embraces nature's beauty while providing the perfect setting for both families and couples, look no further – Mulshi's Best Resort has it all!
A Hidden Gem in Mulshi, Pune: Tucked away amidst the Sahyadri mountain range, Mulshi is a scenic paradise that comes alive during the monsoon season. As the rain showers the land with its blessings, this charming region transforms into a lush green haven, and our resort is right at the heart of it. Offering panoramic views of the verdant landscape, Mulshi's Best Resort is a hidden gem waiting to be discovered.
A Haven for Families: At Mulshi's Best Resort, families are in for an unforgettable treat. Our spacious and well-appointed family suites ensure that every member of your clan enjoys the utmost comfort and convenience. From the young explorers to the wise elders, there's something for everyone to relish. Engage in fun-filled activities like indoor games, outdoor adventures, and nature walks that will bring you closer together and create cherished memories.
Romantic Retreat for Couples: For couples seeking a romantic interlude away from the hustle and bustle of city life, Mulshi's Best Resort is the ideal destination. The intimate ambiance, coupled with the mesmerizing monsoon backdrop, sets the stage for an enchanting experience. Take leisurely strolls hand in hand, embark on an adrenaline-pumping trek, or simply relish quiet moments together as you savor the beauty of nature's spectacle.
Monsoon Magic Offer: Book Your Stay Now! To enhance your monsoon experience, we have a special offer awaiting your arrival. Avail yourself of our Monsoon Magic Offer, which includes exciting discounts on room rates, complimentary spa vouchers, and guided nature walks. Don't miss this chance to escape into nature's embrace at the best resort in Pune!
How to Reach Us: Reaching Mulshi's Best Resort is as easy as the gentle monsoon breeze. Situated Mulshi, Pune city, you can embark on a scenic drive to reach our doorstep. For detailed directions or to make reservations, visit our website reamlanddresortt.com or call us at [+91 9403769131]. Our friendly staff will assist you in planning the perfect monsoon getaway.