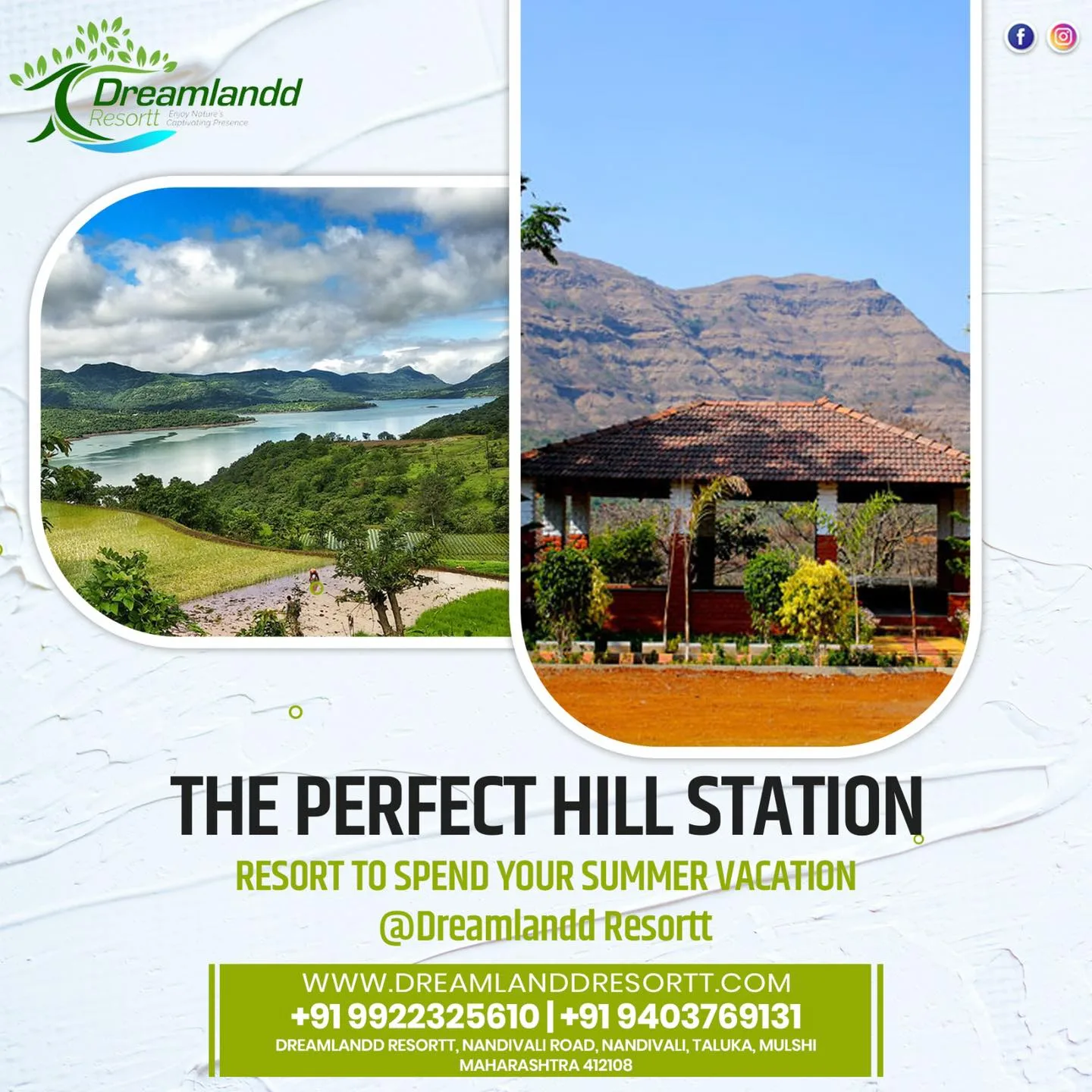 In a world that never stops moving, finding a tranquil oasis where your dreams can flourish is a rare gem. Enter Dreamland Resort, nestled amidst the majestic Mulshi Mountains, where paradise becomes your reality. In this blog, we invite you to explore the captivating world of Dreamland Resort and discover why it's the ultimate destination for your next Trip.
Unveiling the Charms of Dreamland Resort
Before we transport you to this mountain retreat, explore all that Dreamland Resort has to offer on their official website: dreamlanddresortt.com.
Indulge in Mountain-View Luxury
Dreamland Resort offers a range of best accommodations designed to immerse you in the natural beauty of the Mulshi Mountains. From cozy cottages tucked amidst greenery to suites with panoramic mountain views, each room blends modern comfort with the tranquility of the Mulshi landscape.
A Culinary Adventure
Prepare your taste buds for an unforgettable culinary journey. Dreamland Resort's dining options feature gourmet creations inspired by local ingredients.The tranquil embrace of the Mulshi Mountains—an experience that engages all your senses.
Unforgettable Moments
Dreamland Resort is also an ideal backdrop for weddings, corporate gatherings, and special celebrations.Mulshi Mountains as your witnesses or host a successful corporate retreat amidst the awe-inspiring beauty of the region. The resort's experienced event planners will bring your vision to life seamlessly..
Plan Your Dream Escape
Ready to embark on a journey to Dreamland Resort and immerse yourself in the embrace of the Mulshi Mountains? Plan your stay, explore packages, and dive into the resort's offerings at dreamlanddresortt.com or call us at – +91 9922325610 / +91 9403769131 Dreamland Resort is not just a destination; it's an opportunity to create cherished mountain memories and rediscover the beauty of life.
Don't miss the chance to experience mountain paradise. Book your stay at Dreamland Resort today and be captivated by the serenity and natural beauty awaiting you. Your dream escape amidst the Mulshi Mountains is closer than you think!