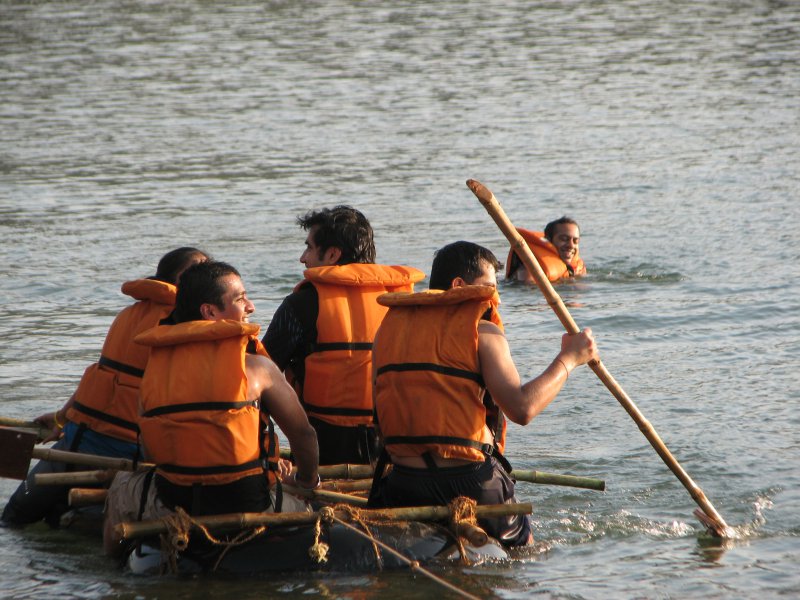 Do you feel like staying away for a while from the hustle-bustle life? Are you looking for a perfect destination for celebrating a party? If so, then you must choose the best resort for private parties in Pune – Dreamland Resortt. It is an ideal place for organizing a party, virtual tour, and other special events based on your requirements and demands. This resort name is refined for the excellence of hospitality among people across Pune and Mumbai. Their ultimate vision is to serve all their guests with a personal touch and make them feel worthy and alive. Moreover, this resort has been always an attraction for nature lovers and adventure seekers as it is located in the mountains near the lake of mulshi dam backwaters. Having many other activities to do visitors are excited to experience this place to its fullest.
Explore Resorts Near Pune For Private Parties: 
Do you search for the resorts near Pune for private parties? Then Dreamlandd Resortt is a great place for people who wish to all sorts of private parties. It is a perfect choice to enjoy excellent cuisines and have fun together. You can enjoy your party in the lush green landscape at Mulshi, Pune. This destination is just a few miles from Pune city. This resort offers a complete at-home experience for you because it will fulfill your heart's desires with quality time. It lets you organize birthday parties, party places, business, and leisure events along with perfect settings. Moreover, you will also get professional service and have enough places for playing both indoor & outdoor games. With the nice blend of scenic beauty and rich history, while staying at the resort you will feel light and happy, which is missed out in today's evolving lifestyle.
Choose The Best Resort For Private Parties Near Pune & Mumbai: 
If you want to have fun at a party, then it is necessary to choose the best alternative for a private party near Pune & Mumbai. Since there is a huge availability of resorts for any parties, it is quite challenging to choose the perfect one. However, you can prefer Dreamlandd Resortt as it is the ultimate destination for amazing service and hospitality. They treat their guests in such a manner, which let them feel like at their home. In addition, you can enjoy yourself with your friends & family by playing several indoor and outdoor games available. Most importantly, you will enjoy the most delicious cuisines and servings around the world. Visitors here can arrange for a one-day picnic, stay, virtual tour, business conference, and other packages at an affordable price. Most of the tour and party packages include food and accommodation.
Premium Facilities Of The Resort:
Enjoy a wide range of delicious cuisines from veg and non-veg type
Spend time on the pool game and wild rain dance for fun
Play a wide range of outdoor games such as cricket, football, and much more
24-hour hot water facilities
Satellite TV channels and other luxurious facilities
Wi-Fi internet facility
Enjoy adventurous activities like trekking, bike & car riding, etc  
Exclusively designed kid's park and play area
So what are you waiting for? Contact Dreamlandd Resortt now for your next private party.